Description
Made of water-resistant silicone, Sillies protect your favourite shoes from the rain, mud or even the first snow fall. These amazing waterproof silicone shoe covers essentially protect your shoes from almost anything.
Be trendy by showing off your Sillies! A simple translucent design that perfectly matches your flat soled shoes. Show off your shoes, even on rainy days with waterproof shoe covers!
Our Sillies shoe covers are durable, reusable, ultra-elastic and made of 100% silicone!
They are convenient for everyday activities, from running errands to gardening to camping and even biking, etc. They are also the perfect solution for workers who need to access people's homes: such as realtors, evaluators, etc.; no need to take your shoes off.
No matter what activity you plan to do, these shoe covers will keep your shoes intact in all types of weather. With Sillies, which are dirt resistant your shoes are well protected.
Our sillies shoe covers are good for the entire family! Yes even the kids. Please visit our size guide to see what size to order.
The sole's convex pattern increases friction and is non-slip. Works great on wet surfaces. Ideal for rainy days, mud or first snow fall.
Very easy to clean, just wash your shoe covers with water and let them air dry before storing them in their pouch.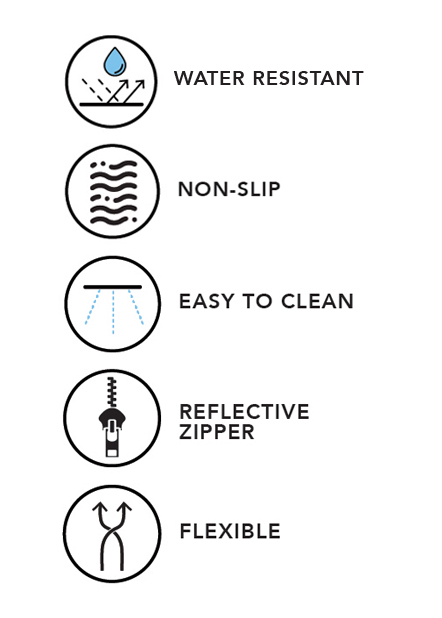 SHOE COVER IN 3 EASY

3 STEPS !
Smart, practical and easy to transport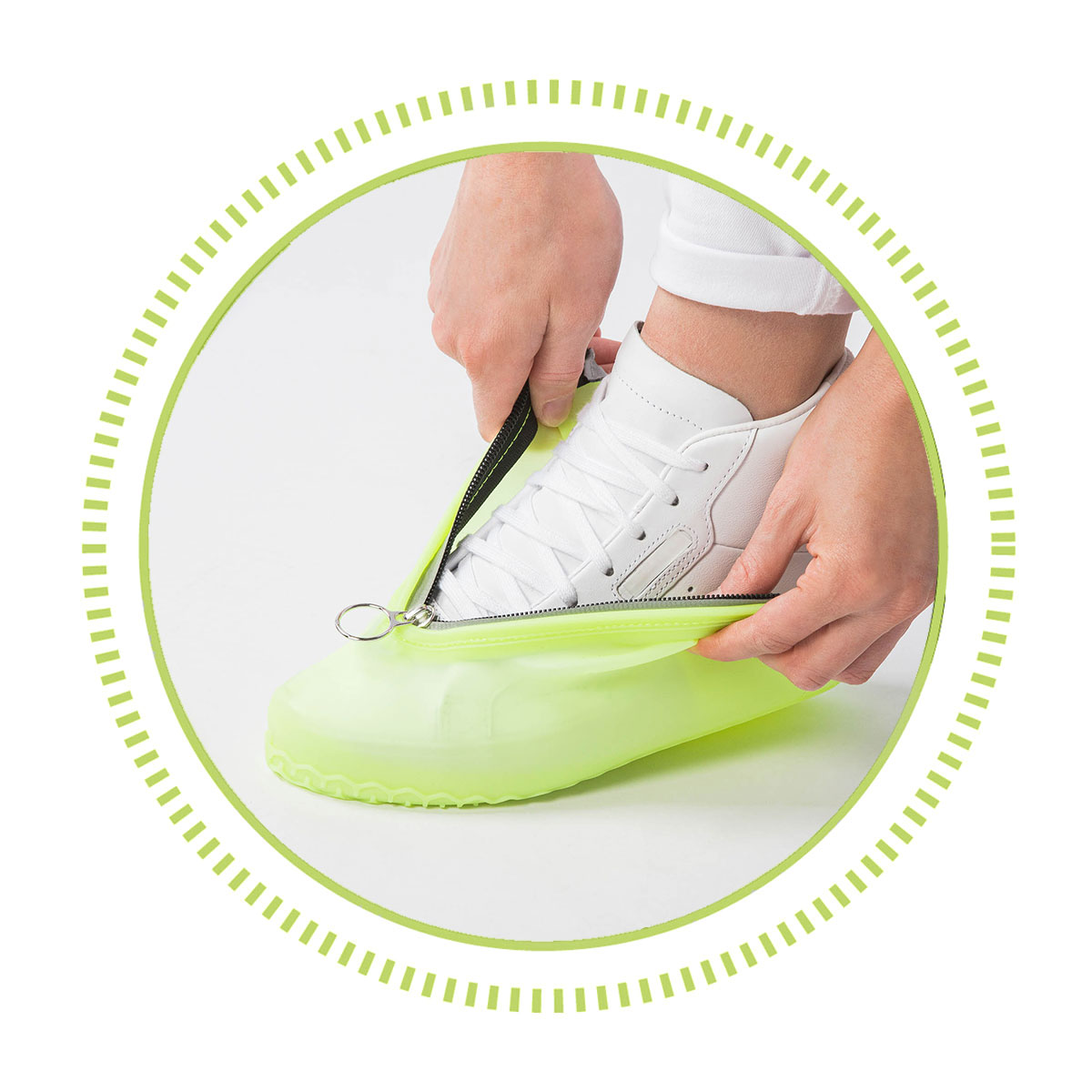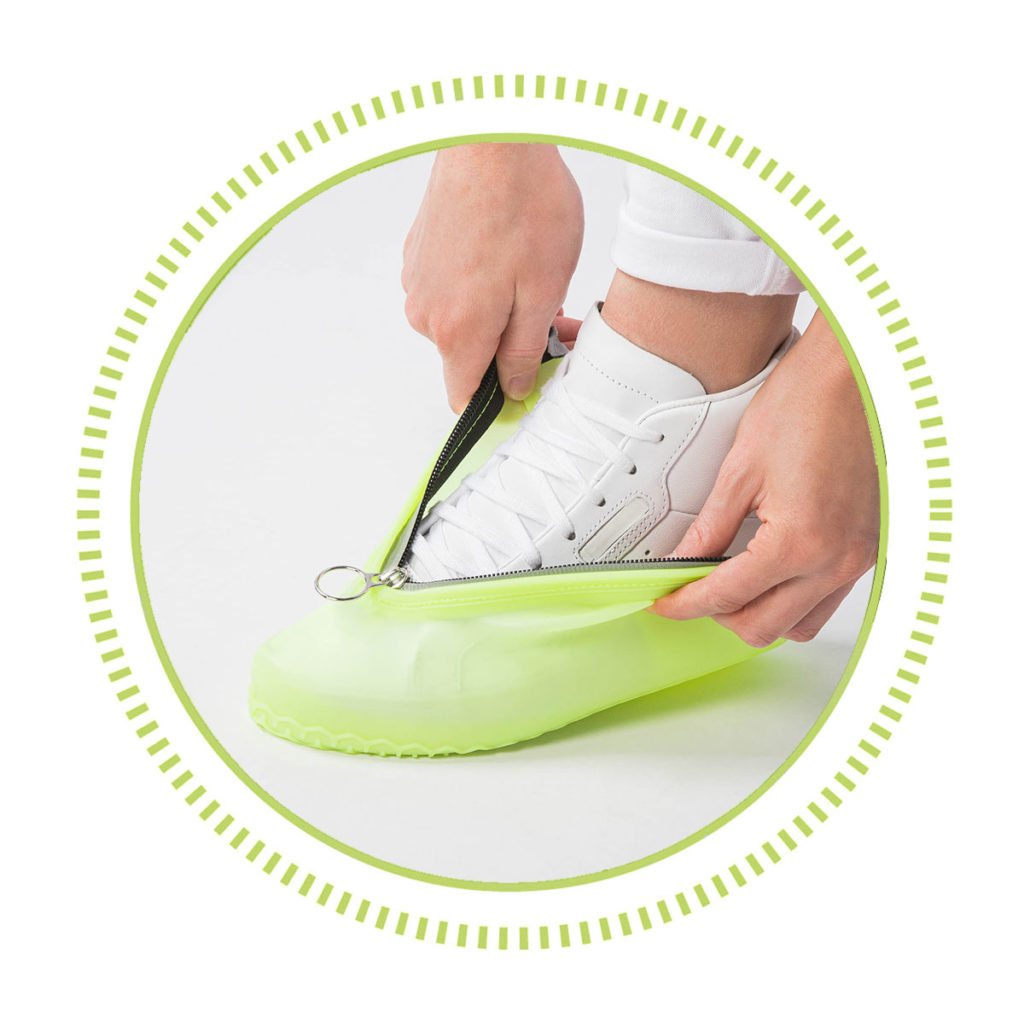 Step 1
Slip it over the shoe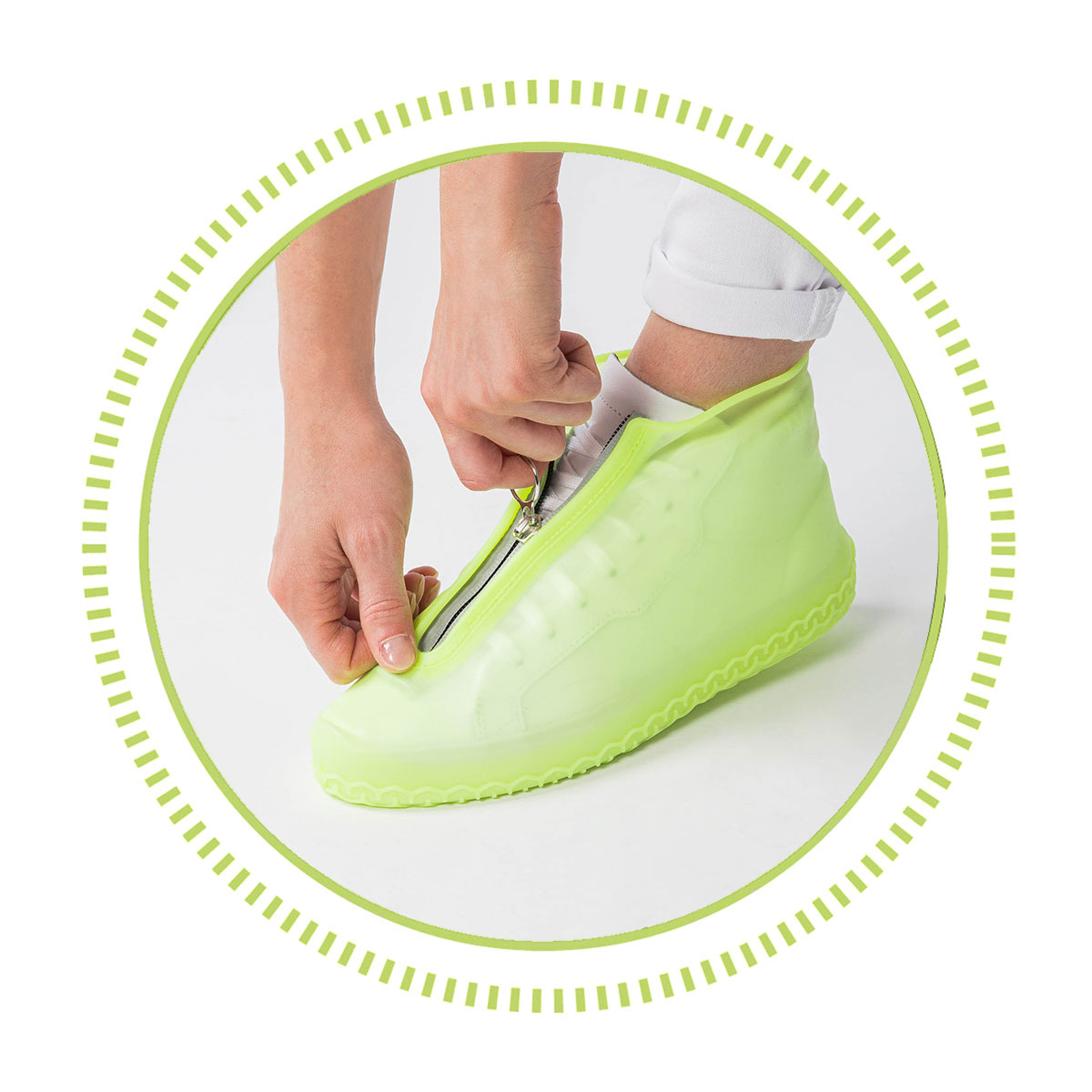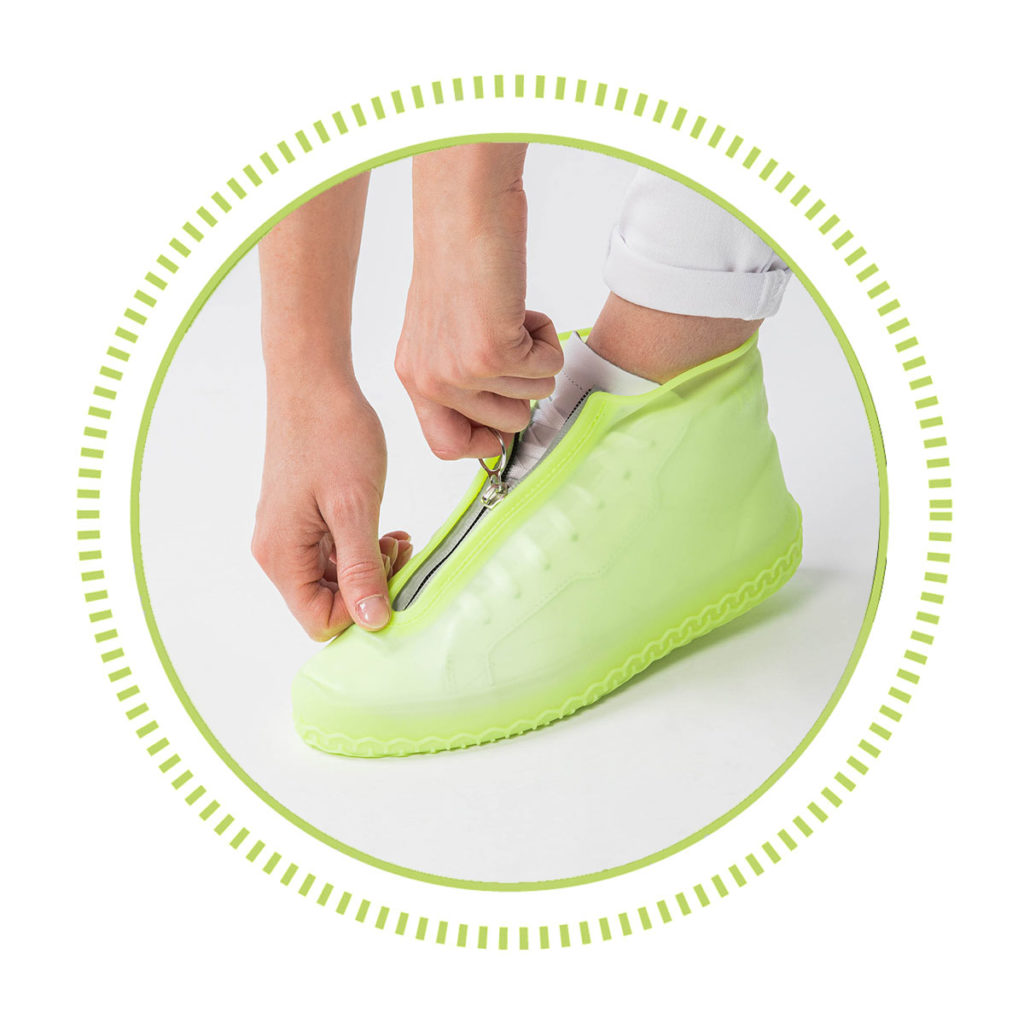 Step 2
Pull up zipper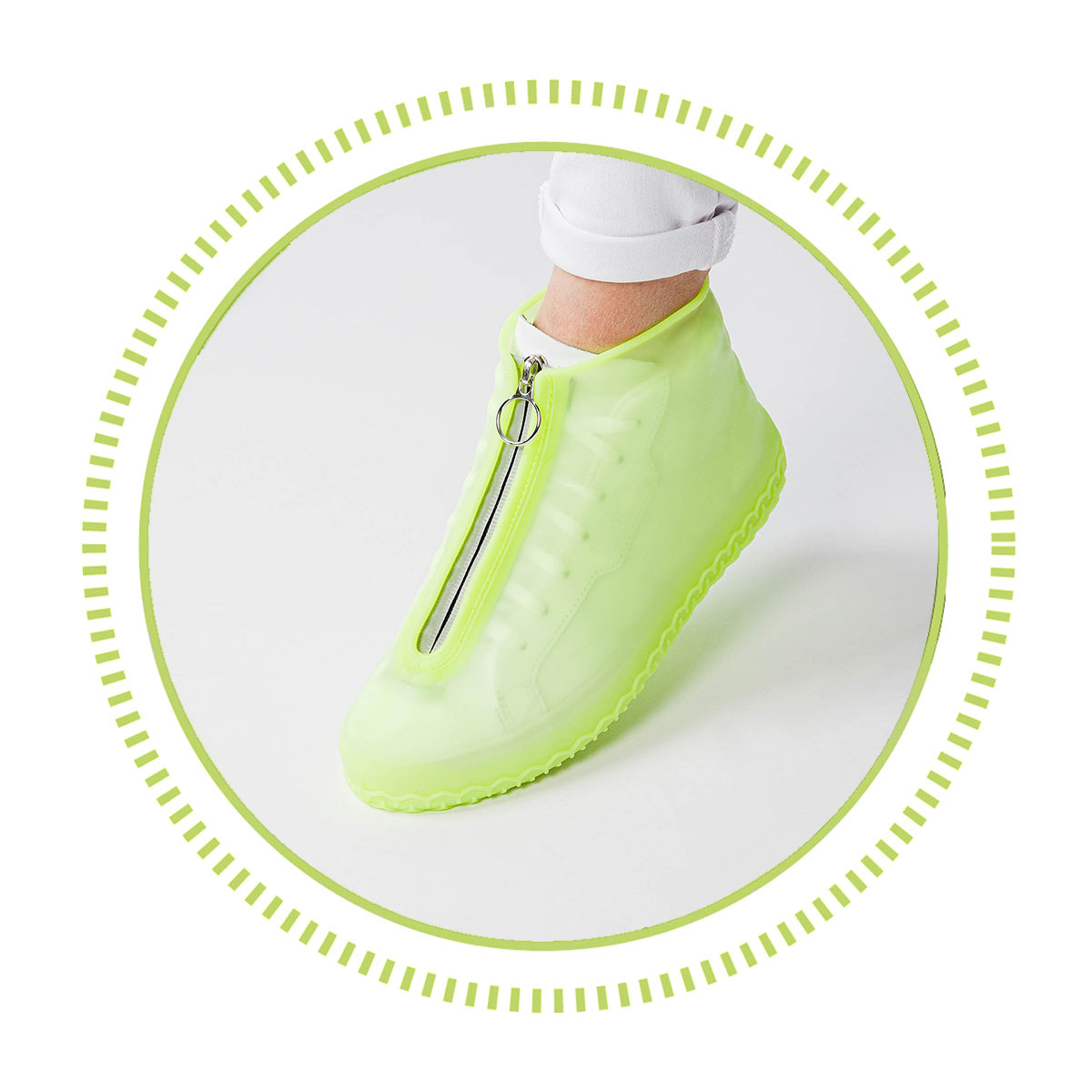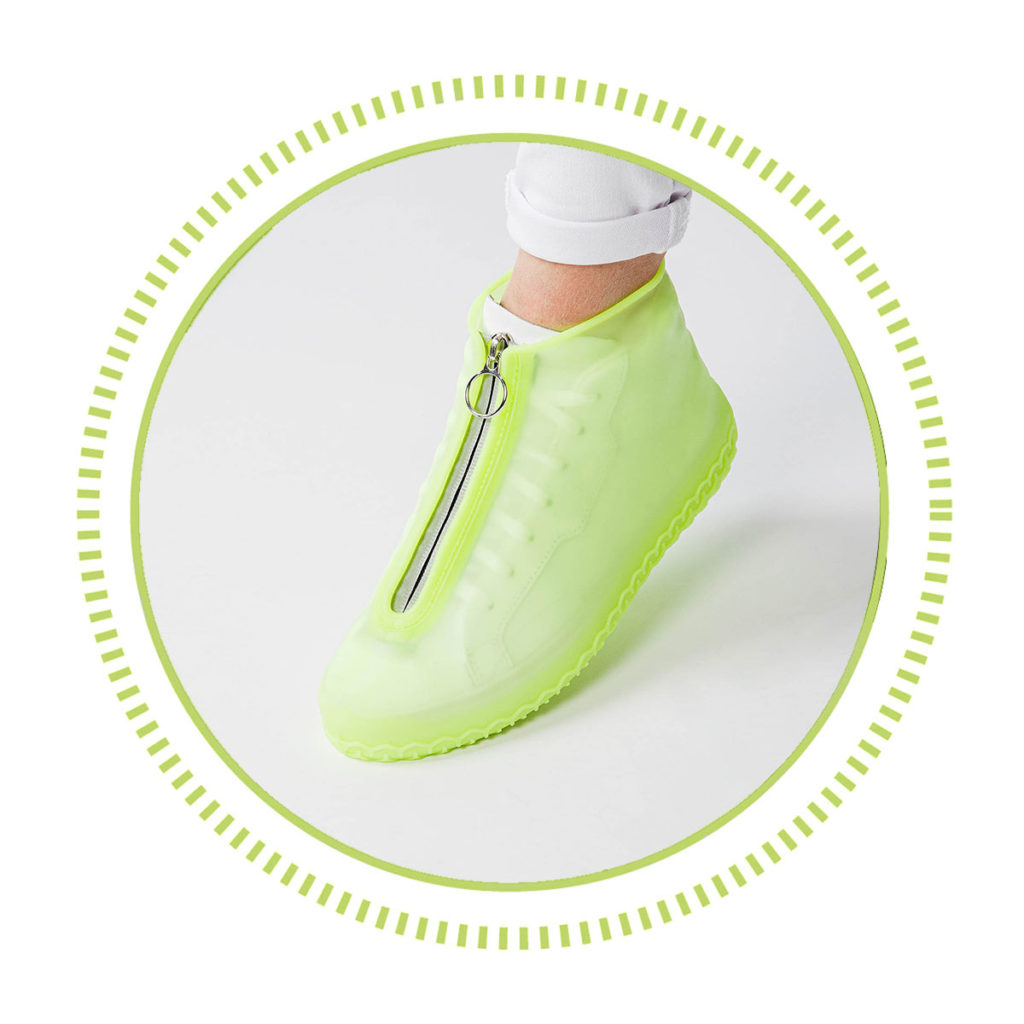 Step 3
Shoe cover
FOLLOW US
@sillies_shoecovers